What Should I Expect At My Appointment?
Microblading Consultation
SIX+AIT offers free consultations to all prospective clients. We understand the procedure can be daunting and we want to make sure all our clients feel comfortable with their decision. All questions or concerns you might have will be addressed during your consultation.
During your consultation, your specialist will work with you to discuss your goals, lifestyle, shape of your existing brows and the problem areas you wish to address. Bringing reference photos of your desired brow shape is highly recommended and greatly appreciated. Your specialist will advise and show examples of brow shapes which will work with each clients face shape and brow type. If you have any questions about which procedure to choose, your specialist can direct you towards the best option for you.
If you have any concerns, we will be happy to address them and help you decide on a treatment plan that will work for you.
Pre-Procedure Consultations are not mandatory for Microblading. If you feel ready, you can book your procedure and your specialist will go over all the mentioned above at your appointment!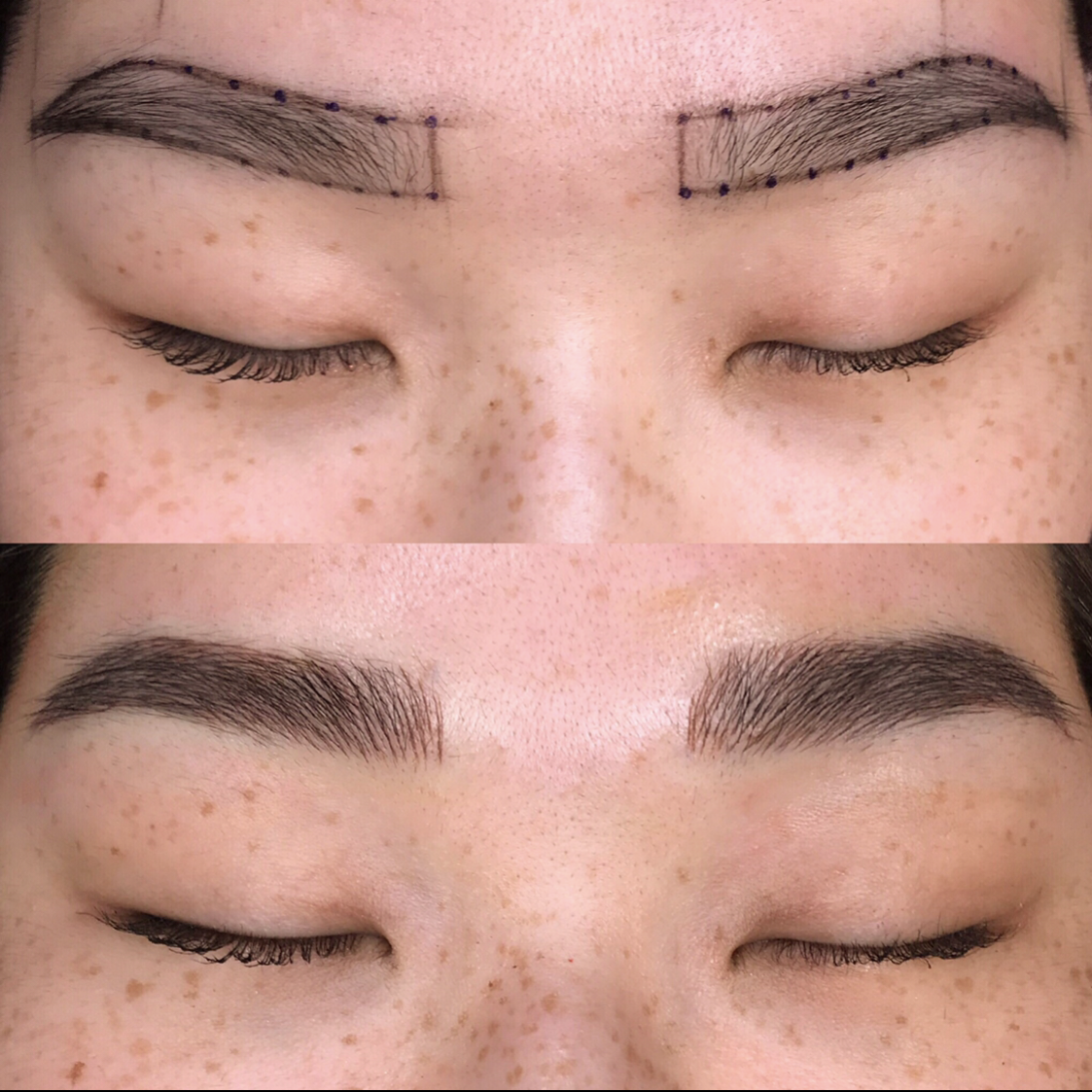 Initial Microblading Session
Your entire Microblading process should take approximately 2-3 hours.
Step 1: We take photos of your bare brows
Step 2: Then we sanitize the brow area with an alcohol pad
Step 3: Your specialist will then take a photo using a brow symmetry app to measure the brows
Step 4: Then your desired brow shape will be mapped onto your brows using an eyebrow pencil
Step 5: You and your specialist will come to an agreement on your new perfect shape!
Step 6: Photos will be taken and then your brow area will be pre-numbed (you can opt out of this step)
Step 7: Wait time for the numbing cream is 30 minutes. At this time, your specialist will go over the Aftercare instructions
Step 8: The Microblading procedure begins and it will take approximately 1 hour for completion
Step 9: Done! Your photo will be taken of your new brows and you are out the door!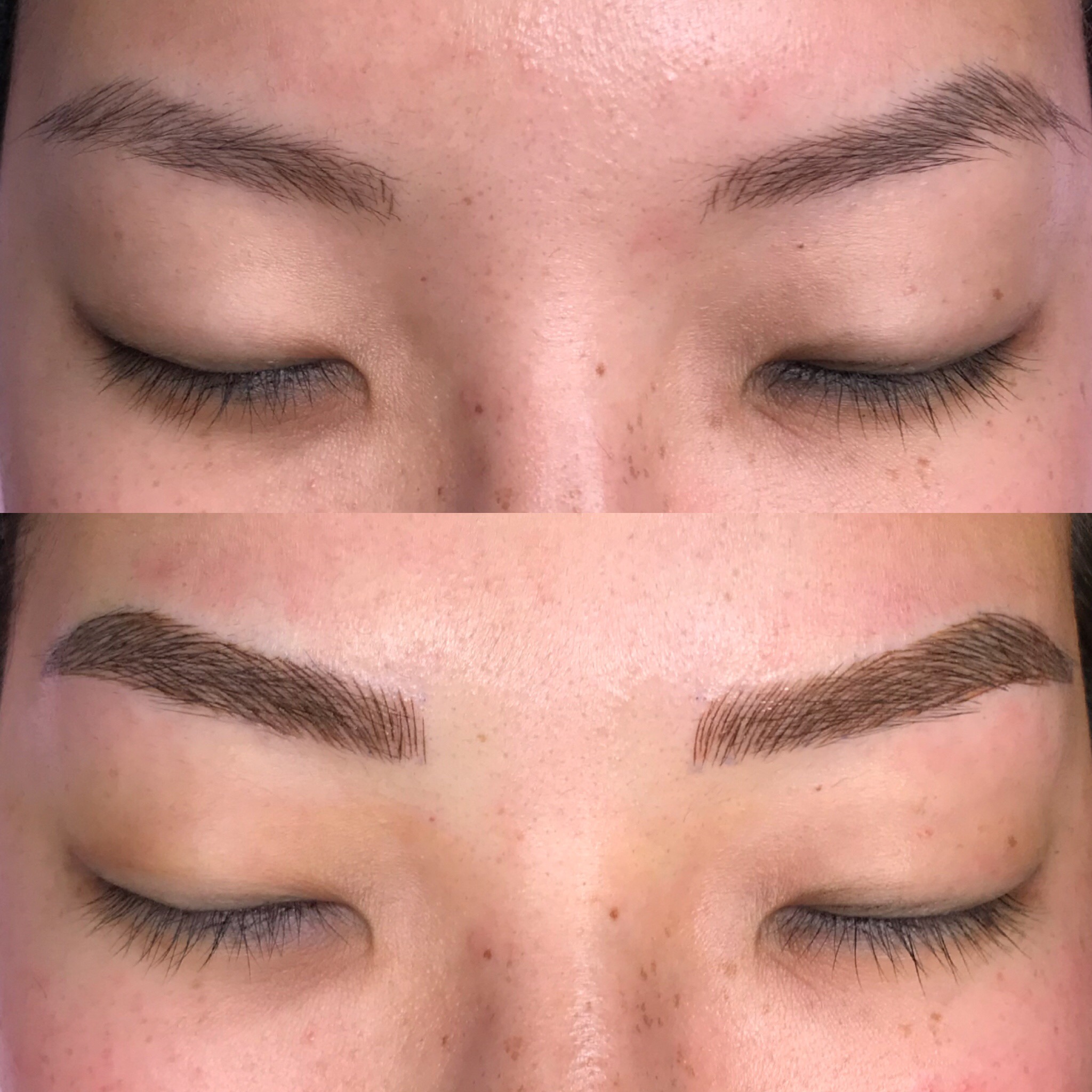 Touch-Up Perfecting Session
We do not consider your treatment complete until you receive your touch up. Therefore, we only provide 2 session packages.
The Touch-up session is performed after 4-6 weeks from your initial appointment. At this appointment, your specialist will assess how your skin has healed and will perfect your brows accordingly.
Microblading is a semi-permanent procedure. Therefore, it will gradually and naturally fade over time, to varying degrees—this is the nature of Microblading. A touch up or "Refresher Session" is recommended at least once every year to keep brows looking their best. Please check our pricing page for our most current touch up cost for regular clients!